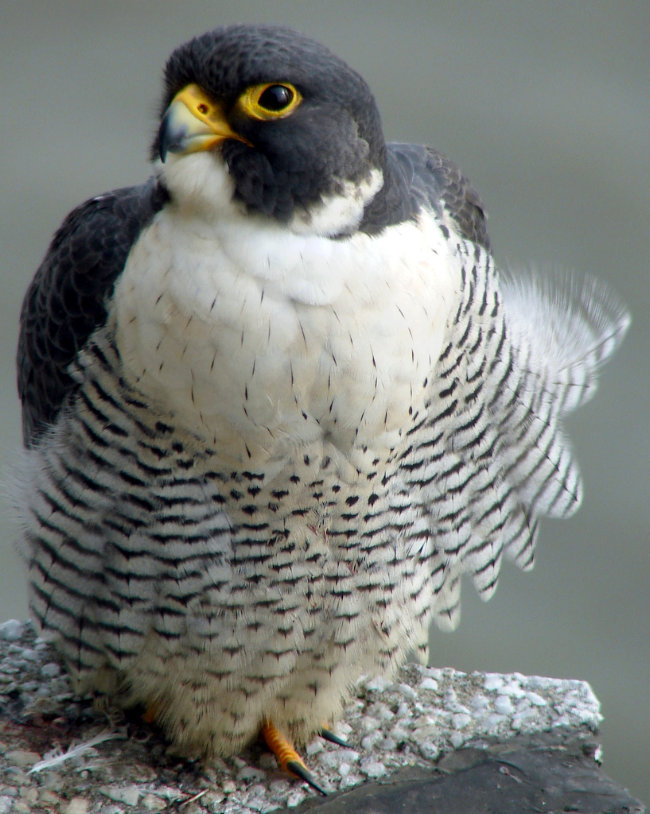 Welcome on this site concerning peregrine falcon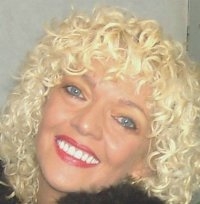 A word from the author:
Quick as the wind, strong and beautiful. The Falco Peregrinus is the purest kind of a bird of prey. Some decades ago it seemed as if this beautiful animal would become extinct. The global use of the agriculture poison, DDT, resulted in weak egg shells. This caused the egg to break under the weight of the mother. Within a few years, there were hardly any peregrine falcons left worldwide.
Fortunately, and just in time, it was realized that DDT was the cause. In the US and Canada particularly, large-scale rescue projects were set up. Now at the beginning of the 21st century, the number of peregrines has increased, but the numbers are such that it is still a protected species today.
Even at a young age I had been captivated by everything concerning biology and anatomy, the animal world, birds, but also chemistry, math and physics. For this reason the choice for biochemistry was rather logical. As a specialisation I chose hematology/immunology and bacteriology. The microscopic world, especially, interprets the total cosmos in a cell for me. From my Buddhist beliefs the world of cell biology and the atom physics amalgamates with my life vision.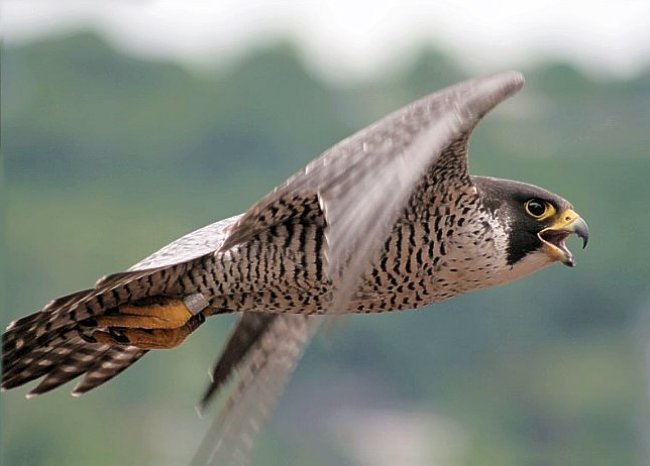 Foto: Hamilton Community Peregrine Project. Photo Courtesy of Ryan Laird Iverson © 2007
As a five-year-old little girl, my grandmother gave me the Verkade-album "Hans de Torenkraai" (Hans, the Towering Crow). That was the beginning of my great love for these superb animals. Birds of prey had my interest, particularly the Falco Peregrinus, when each spring, first from countries around the world and sometime later from the Netherlands, live pictures were transmitted of falcon chicks growing up.
And since that time, I have devoted my existing passion to this very special bird. Fastest in the world, intelligent, with a superior vision and a splendid appearance. To see them soaring through the blue skies this mighty, magical Falco Peregrinus. In my case, the two peregrine falcons from "De Mortel", have left a deep and indelible impression on me. In truth, a descendant of Isis and Osiris and as holy as Horus from ancient Egypt.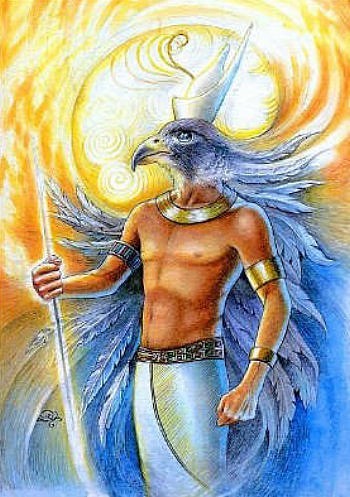 With my biomedical background, filled with biology, anatomy, bacteriology, immunology and physics, I began studying and writing about them. To learn more about birds in general, I studied Avian Anatomy. Behaviour, construction and aerodynamics of the peregrine makes him one of the most fascinating animals on our beautiful, blue planet

A bird of prey, which has experienced a staggeringly evolutionary process. The position in the air, makes many plane builders jealous. Its speed is staggering. For birds, peregrines have an unusually high intelligence. Not only do they function by way of instinct, but also able to learn and reason with a pallium, similar to our neocortex. My heart had been rapidly won. But of course I must not forget the very vocal falcon chicks with their brown, still fluff covered feathers.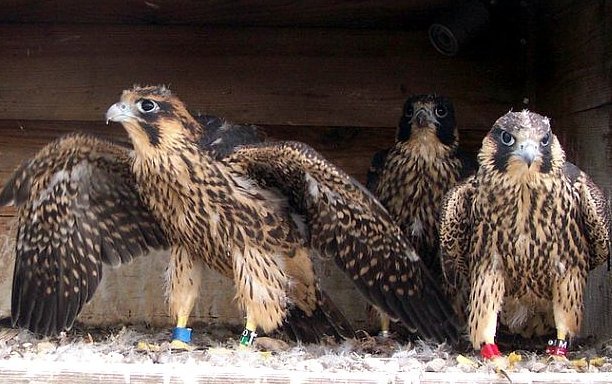 My notes on the falcon were published on the Planet peregrine falcons forum. It showed me how much need there was to learn more about the Falco Peregrinus. So I decided to pool my knowledge about the peregrine falcon and create an easily accessible website, filled with illustrations, pictures, and links to good movies. So here there is much to enjoy visually. The technical part is fairly deep on the matter. There are many subject areas for you to explore: anatomy, behavior, aerodynamics, plumage, moult, territorial battles, reproduction and hatching process, hormones, chicks, juveniles, and much much more.
I hope that this site can help to improve knowledge of raptors and the Falco Peregrinus in particular. I hope that every visitor will enjoy reading the information and will have a lot of fun while examining the movies and photographs!!
With many thanks to Ruud Stam for his technical knowledge, infinite patience and advice. Without him I would have been unable create this site as I had envisioned and it would not have been successful!!!!
Froona
Note:
I was particularly impressed by the knowledge and passion with which the author deepened herself in all facets of this bird. When a famous photographer, like Steve Nash, grants his collaboration with pleasure, that means nevertheless enough concerning the author and the quality of the articles. With much pleasure, I have cooperated in decorating this website, so that you can look around there, with much pleasure.
Froona deceased on April 4, 2009, in the age of 53 years.
A great loss for all Peregrine fans around the world.
May her spirit fly high and fast like a Falcon.
Ruud Stam
Visit and read her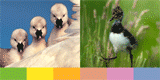 With special thanks to mr. SCOTT WRIGHT for his permission to use
his Terminal Tower photographs of Buckeye and SW.

With special thanks to mr. CLEVE NASH for his permission to use
his wildlive photographs of the Peregrines of Morro Rock.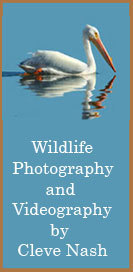 This website, including its contents, is copyright protected.

Nothing may be used or copied without prior permission